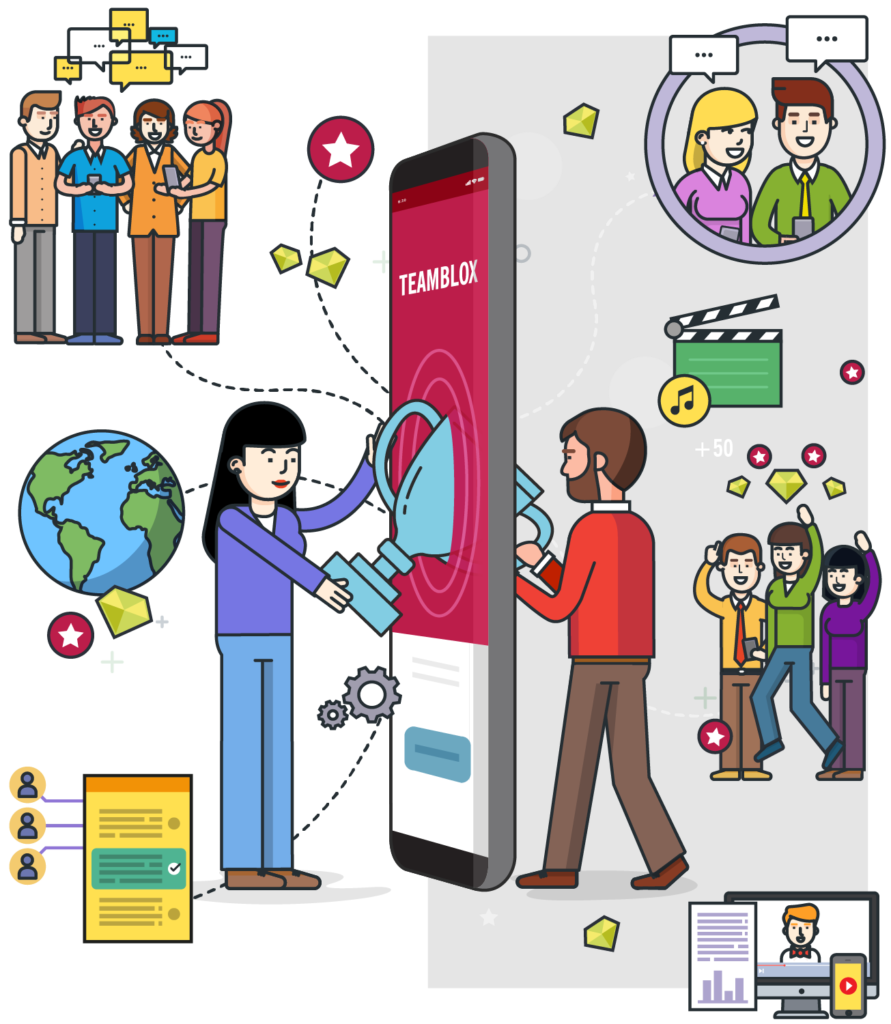 TEAMBLOX
Actívica has developed the one and only Training-as-a-Service tool, developed to improve your teams' performance via collaborative learning.
Can you imagine yourself doing a 100% immersive activity that augments teamwork in real time?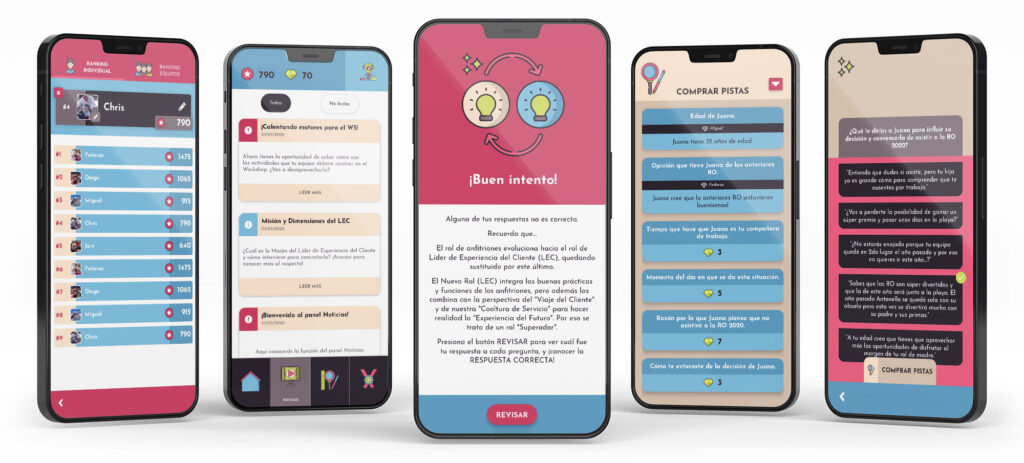 Teambox Learn is a training solution through in-person and distance-event games. Using the smart phone app, your employees will find themselves rapidly immersed in a challenging group competition where they test their leadership, negotiation, and problem-solving skills.
Activities may be scheduled in advance for faster administration.
The newsfeed can be adapted according to your company's Corporate Identity.
Multiple formats are available for the presentation of content and performance of different activities.
Full configuration of the game's variables include: number of players, time, activities and scoring.
A push notification system alerts users when new missions are ready.
Witness online team competitions and individual and global real time rankings!
Let's get this conversation started.
Please complete the form and our sales team will be happy to set up a meeting with you. Thanks!