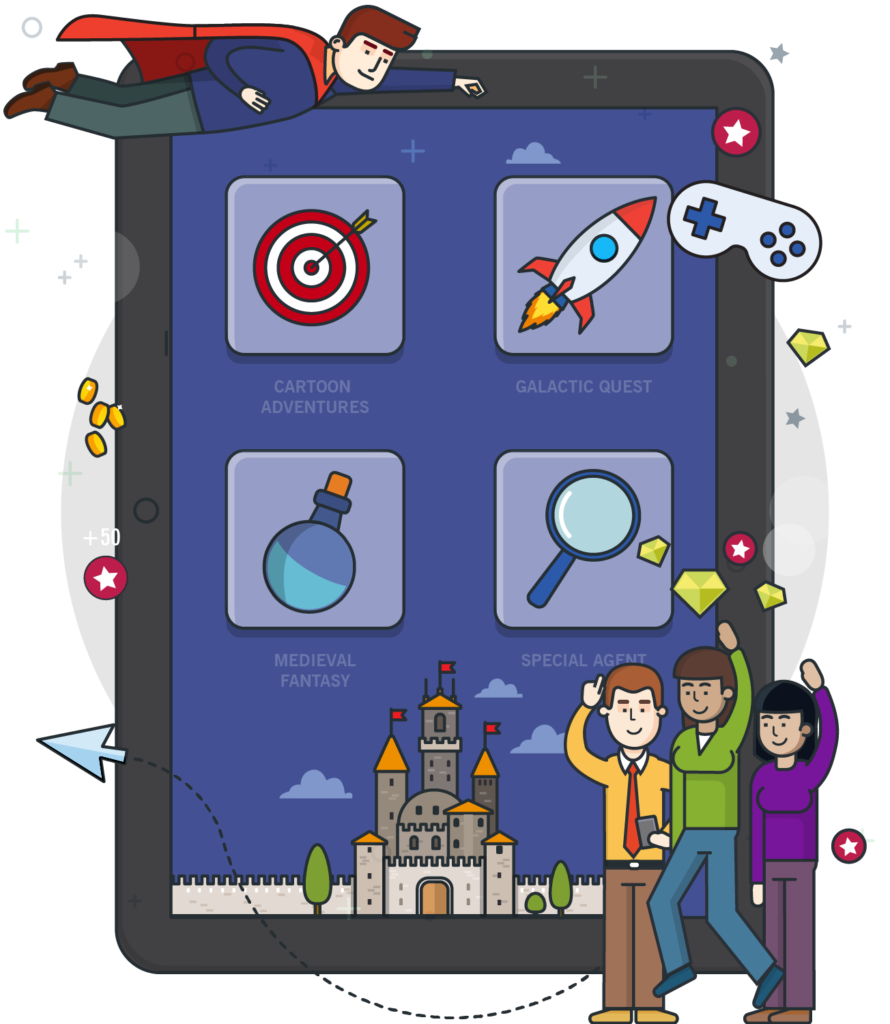 GAMIFIED TESTS
Transform your staff training experience with our engaging Gamified Tests.
Activica's "questions & answers mini-games" encourage participants to put their learning into practice by means of dynamic and interactive challenges, achieving a positive impact on the learning development process.
Boost your employees' engagement levels with these effective gamified tests:
What are our pre-build evaluation games like?

Designed to evaluate your employees in an entertaining way.

Fast and effective game build up with your own questions set.

Dynamic, interactive, customizable, and SCORM compliant.
Let's get this conversation started.
Please fill in the form and our sales team will be happy to set up a meeting with you. Thanks!