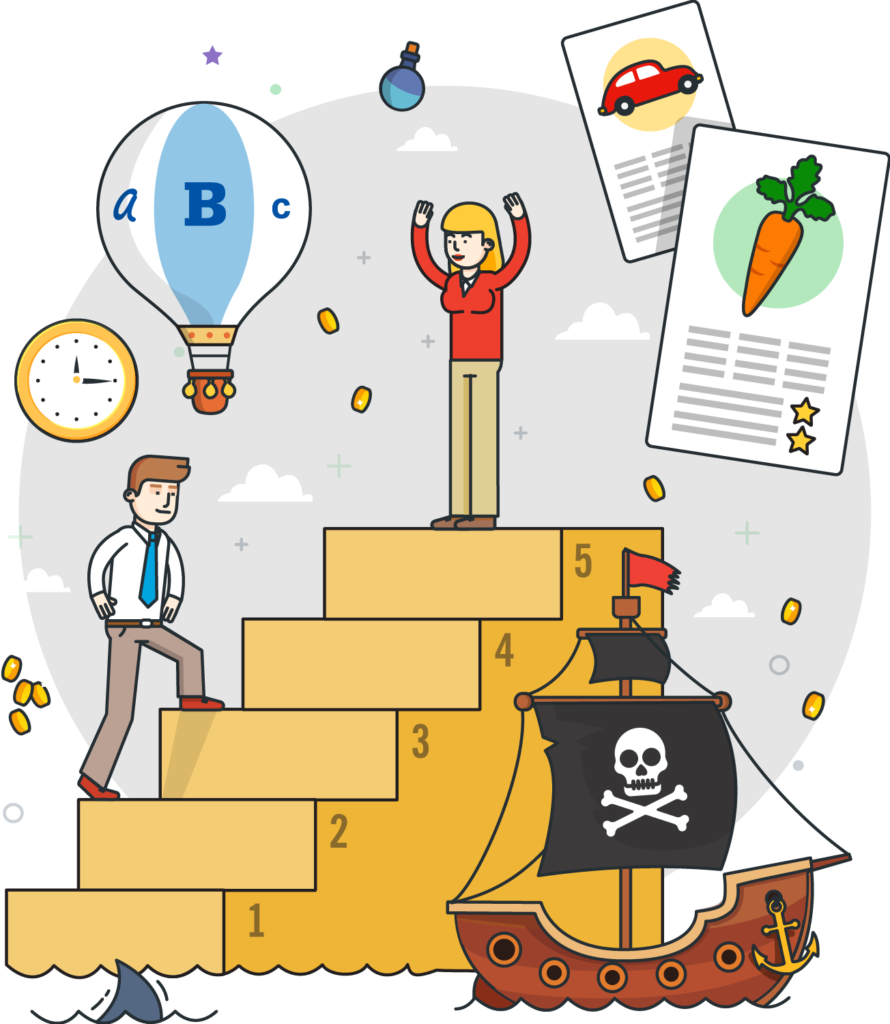 Game-based Learning
Game-based learning delivers to employees a fully-fledged, interactive game with learning content woven into it.
When you combine gaming principles to learning activities learners are more engaged and retain more knowledge than in traditional e-learning environments. Actívica conceives, designs, and builds games that can be used across the board in e-learning.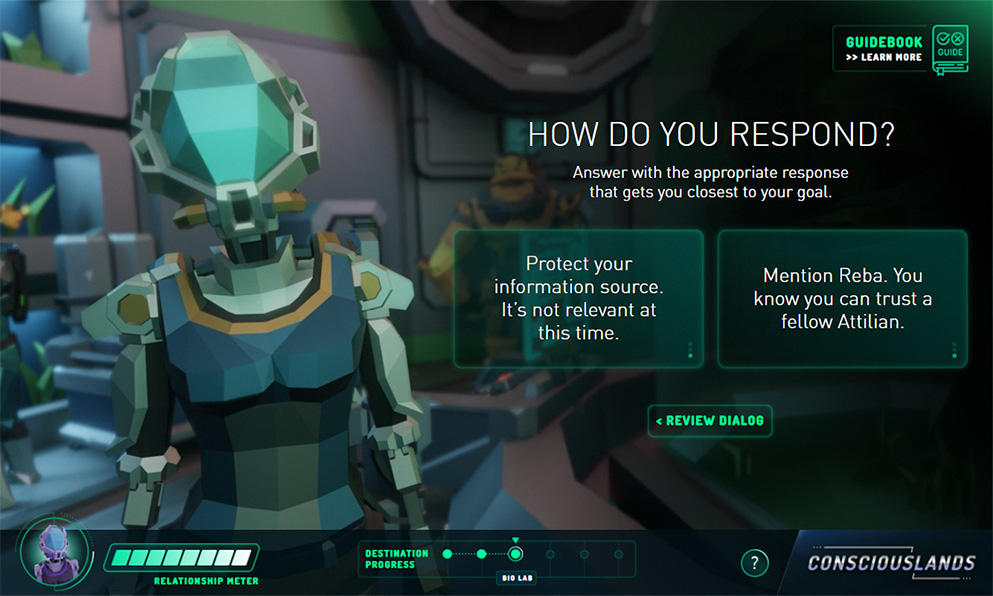 Custom Advanced Training Games
The term "Training Games" (AKA game-based learning) is used to refer to applications developed with gaming technologies but with an educational, not entertainment, purpose in mind. A serious game has the look and feel of an entertainment game because basically, that is what it is –a game– but it also intentionally links the learner's previous and new knowledge with a view to achieving a specific goal. It is important to point out that even if serious games are conceived with an entertainment or educational goal in mind, neither their appeal nor their "playability" are diminished.
Do you happen to look for training games specifically designed for Leadership, Ethics, or Management? We've got you covered. Please check out Activica's pre-built Business Games & Sims.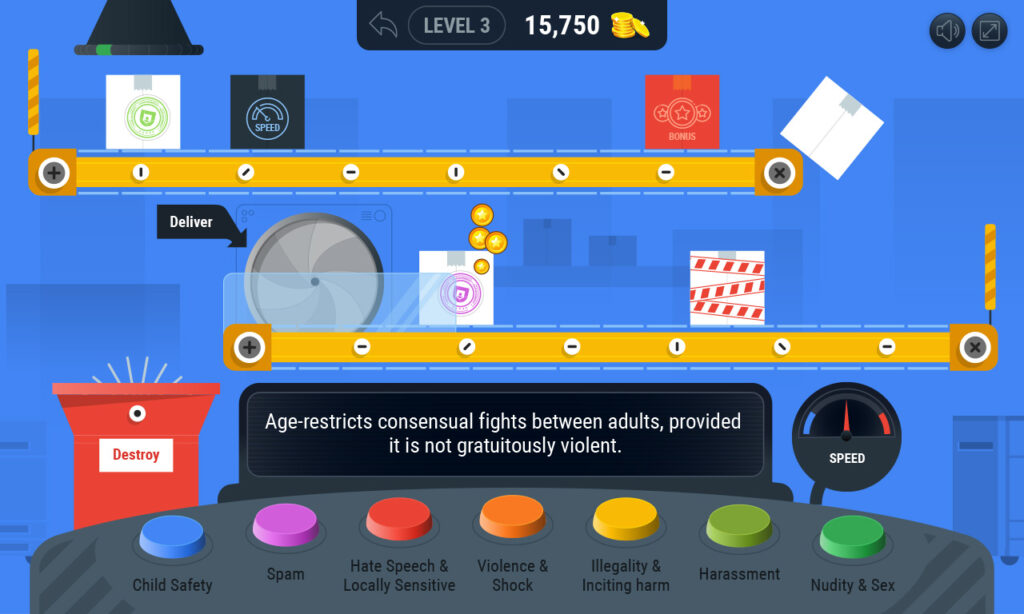 Custom Casual Training Games
This type of digital game refers to video games that have been designed to be enjoyed with immediacy, without any previous knowledge, and by an unspecified or "casual" audience. Casual Games tend to have simple rules and an agile gameplay, in contrast with console games which have complex instructions and need a broader attention span and time commitment. Our games are designed to be used on multiple devices. They're also 100% SCORM and portable between LMS and LXP platforms.
Are you in a rush? Did you take a look at Activica's off-the-shelf games for knowledge testing?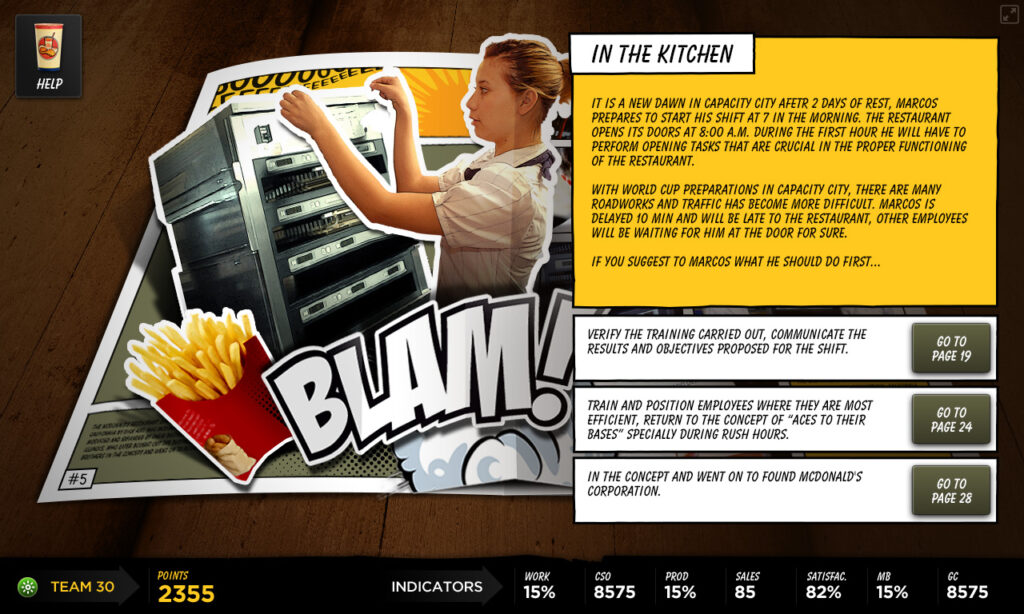 Custom Real-time Event Games
This is a signature learning game by Actívica. This type of gameplay combines the infinite possibilities of digital gaming with the adrenaline rush and the emotion of playing a multiplayer game in real life with tens or hundreds of co-workers competing with each other at the same time in the same place. At Actívica we have combined our experience in group dynamics, gamification, and game theory and applied it to real-world game design mixed with digital game design. The result of this is a unique learning experience, ideal for trade shows and large corporate events.
Not sure to be ready for this premium challenge? What about Activica's ready-made games for workshops and meetings?
Let's get this conversation started.
Please fill in the form and our sales team will be happy to set up a meeting with you. Thanks!